In China, parents strap "children's watches" on their offspring to track their movements and sound the alarm if the child leaves the schoolyard. Sensors will soon be able to tell if grandma has fallen down in the living room, and smart fabrics, with embedded sensors, will soon be assisting patients, soldiers and first responders. Just a couple of years ago, wearables were just fitness trackers and smartwatches. At CES 2016, we'll see the sensors that power wearables expand as engines to the Internet of Things.
Wearables exploded at last year's CES, mainly in the health and fitness category, and we'll see more of the same — with enhancements, options and novelty — at CES 2016. But as MEMS (microelectromechanical sensor) and other sensors gain in functionality and lower power usage and price, they become the building blocks of the Internet of Things and, in some cases, enable more and more powerful wearables.
From smart cities to autonomous cars, the CES 2016 conference track The Internet of MEMS and Sensors, presented by the MEMS & Sensors Industry Group on Thursday, January 7, will detail those developments.
"I think we're living the Internet of Things in many ways," said the group's executive director Karen Lightman. "As we move to an interconnected world and address issues from climate change to healthcare, you can't get there without MEMS and sensors."
"What's really exciting is the connection between the sensor and big data, the analytics and understanding the whole supply chain," she added.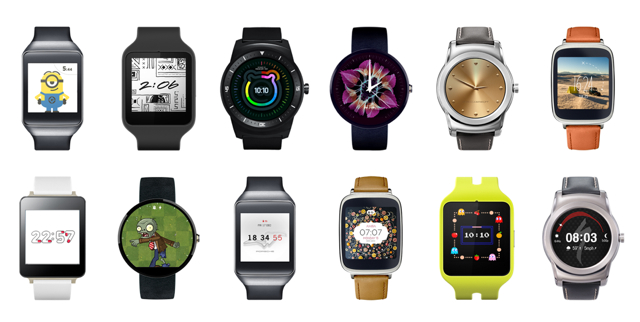 Opportunities abound, according to Lightman, as manufacturers learn to integrate MEMS not just into devices but also with databases, to create end-to-end solutions. Take the iWatch, for example. When it debuted, many experts debated its features and oversized style. But Lightman and her MEMS/sensor colleagues have a bigger vision.
"Imagine a street that, instead of cameras, has MEMS and sensors installed to understand traffic," she said. "A pedestrian with an iWatch might know that a certain street is closed, for example."
Although the opportunities that MEMS and sensors offer can potentially play a role in an infinite number of solutions, there are issues that need to be solved: standards so the devices can communicate with each other; reliability to ensure battery life; and security so that smart data can't be hacked.
"The challenge we have is that we're creating so much complexity," Lightman said. "We have more digital devices than ever and they have to be interoperable. If we create silos, we're not going to have new inventions."
When Qualcomm came to the MEMS & Sensors Industry Group asking for a common spec sheet for performance measurement, the group partnered with the IEEE to create the IEEE 2700 Standard for Sensor Performance Parameter Definitions.
Her group also works with the MIPI Alliance, a global collaborative organization of companies spanning the mobile ecosystem, to further the mutual goal of defining interface specifications for mobile devices, including wearables. "You start with common terminology and then testing," Lightman noted. "The next step is getting to the place where they're interoperable."
She also noted that, as the Internet of Things gains steam, the need for security is paramount; Target's customer database was hacked through a remotely accessible HVAC system. "The data that's being gathered must be secure data," she said. "I mean that it is discreet information that can't be hacked or has some level of robustness that it's not hacked and so it's reliable."
For those designing and manufacturing sensors, upping performance and lowering power requirements is still a challenge. At PNI Sensors, the main customers are mobile phone and, increasingly, wearables companies, for the company's SENtral Fusion Coprocessor, a dedicated ultra-low power hardware accelerator for computation from "a broad variety of sensor and sensor fusion applications such as context, activity, gesture and indoor navigation."
President Becky Oh notes they've seen "a big uptick on the wearables" side of the business, which wants to extend battery life with low-power sensors as well as provide more accuracy for actions such as step and calorie counting. She learned about the child tracking watches while in China for business; she points that sensors and wearables will play a significant role in elder care, since the sensor can track a person's movements inside the house.
"Sensors are more powerful than ever," she said. That's good news for the future of wearables.
Related:
Wireless War Erupts Over Internet of Things, The Wall Street Journal, 12/9/15
Topics:
Autonomous Car
,
Becky Oh
,
Big Data
,
CES 2016
,
China
,
Connected
,
Fitness
,
Fitness Tracker
,
Health
,
IEEE 2700
,
Internet of Things
,
IoT
,
iWatch
,
Karen Lightman
,
MEMS
,
MEMS Industry Group
,
MIPI Alliance
,
Mobile Device
,
PNI Sensors
,
Qualcomm
,
Security
,
Sensor
,
Smart Cities
,
Smart Home
,
Smartwatch
,
Standard
,
Target