While Microsoft made a point of not having a CES booth this year, it quietly showcased its new Surface Pro tablet in a private suite. The unit is a full-on computer in a tablet, with an Intel i5 processor, true HD resolution of 1920 x 1080 on a 10.8-inch screen and a complete Windows 8 software suite. It's due to ship January 26 with a retail price of $899 for 64GB of memory and $999 for a 128GB version.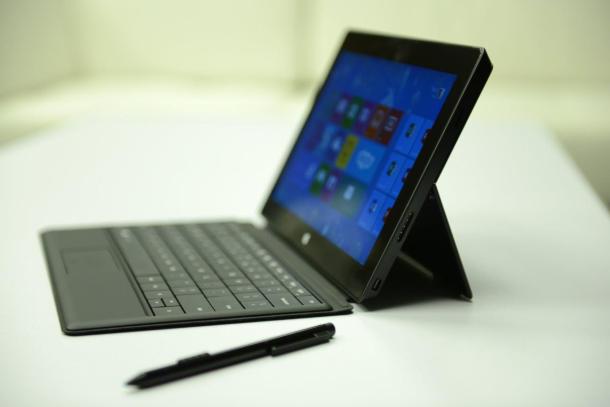 It comes with a stylus for scribbling and a wafer-thin cover that snaps on magnetically and doubles as a touch keyboard, weighing in at 2 pounds. (A cover with real keys is optional for $120.)
As a full-featured computer in tablet form, complete with fold-out keypad, the two-pound Surface Pro fills a market niche, and its release raises questions about the ongoing viability of its predecessor, the $499 Surface RT. Unlike the Intel-powered Pro, the RT can't run Windows 8 and therefore can't run the gazillion Windows-compatible applications. This is due to the limitations of its built-for-mobile ARM processor ― a quad-core NVIDIA Tegra 3 with 2GB RAM. Instead, it runs Windows RT, developed as a sort of "Windows 8 Lite" for mobile, with a 10.6-inch, 1366 x 768 display. That makes it neither fish nor fowl, according to observers. (It also comes with a stylus, but the keyboard/cover is optional).
The earliest RT model was released (a la Apple) directly by Microsoft in October. The company hoped to expand production through some other key hardware firms, but Samsung began telling reporters at CES that it has ditched plans to produce the Surface RT because it couldn't do so at a price point significantly lower than tabs that are Windows 8-capable (currently its ATIV SmartPC, which retails for $899, and Samsung Series 7 11.6-inch Slate PCs, at $1,100 and up).
Likewise, HP scrapped plans for the RT last year, while Lenovo, Dell and ASUS are still on track. With Android tablets starting at $200, there's a lot of competition in the economy-priced space and it appears the RT will have a challenge being competitive.
Although for business users who need the performance of Windows enterprise solutions with the convenience of a tablet, the Surface Pro is a viable solution, competitively priced with ultrabooks. Panasonic has the Windows 8 Toughpad clocking in at 10-inches with a 1920 x 1200 display and is available in March for $2,900.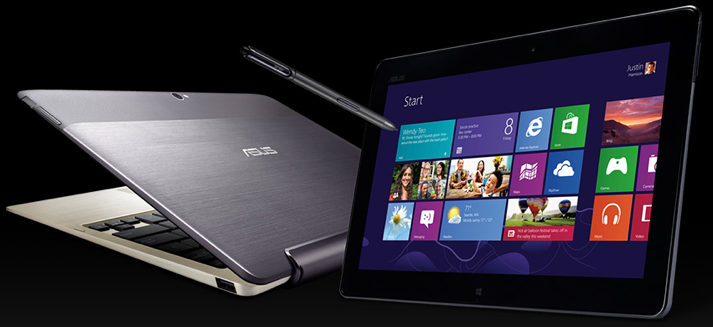 Meanwhile, Asus made some waves at the CES with its upcoming VivoTab Smart tablet, which runs Windows 8 on a 10.1-inch touchscreen using an Intel Atom Z2760 processor. While the lower-powered Atom won't deliver the performance of the quad core i5 (the 1366 x 768 display being one example), it will probably get twice the battery life, and if Asus brings this unit to market at a noticeably lower price point than the Pro, it may mark the start of a trend that's hard to beat. Starting at $999, Lenovo's IdeaTab Yoga 13 cedes little ground in the price department (and offers a larger, 13.3-inch screen, albeit at a lower 1600 x 900 pixel resolution). At 3.3 pounds, it's a lot heavier than the Surface Pro.