Text messaging is a regulatory gray zone that is currently the object of a dispute between AT&T, Verizon and other wireless carriers, and Twilio, a software company that enables automatic text-sending, with consumer advocacy groups Public Knowledge, Common Cause, and Free Press. Twilio is petitioning that the FCC impose common carrier regulations on text messaging, which means carriers could not block or throttle texts. The carriers say they're protecting consumers against spam.
Ars Technica reports that this year the FCC "reclassified both fixed and mobile Internet access as common carrier services under Title II of the Communications Act," using that classification to prevent Internet service providers from blocking or throttling traffic. That covered mobile voice, but "the status of text messaging has remained unsettled."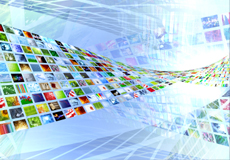 Released in March, the net neutrality order specified that carriers can't block messages delivered over the Internet, but "did not clarify the status of traditional text messages."
In stepped Twilio, which asked the FCC to include text messaging under the Title II regulation. AT&T, Verizon and CTIA–The Wireless Association want the FCC to reject Twilio's petition, saying that the restrictions "could prevent wireless operators from blocking spam," thus invalidating a consumer protection measure.
Twilio argues that text messaging falls under the Telephone Consumer Protection Act (TCPA) telemarketing law, and reports that wireless carriers are blocking texts sent by its customers. Those text messages aren't spam, continues Twilio, but rather "messages from the same toll-free number" used to field voice calls from consumers.
When Twilio asked carriers why the texts were being blocked, they were informed that the messages were being re-routed to an "alternative messaging aggregator" that demanded Twilio pay for this toll-free traffic that the wireless carriers' customers were trying to send.
The FCC had already opened a proceeding on the same issue, but Twilio's petition has moved the issue to center stage. The consumer advocacy groups supporting Twilio's petition had previously petitioned the FCC on the same issue in 2007, saying carriers were blocking messages from activist groups.
Topics:
AT&T
,
Common Carrier
,
Common Cause
,
Communication
,
Communications Act
,
CTIA
,
FCC
,
Federal Communications Commission
,
Free Press
,
Internet
,
ISPs
,
Messaging
,
Mobile
,
Mobile Internet
,
Net Neutrality
,
Public Knowledge
,
Regulation
,
Spam
,
TCPA
,
Telemarketing
,
Text Messaging
,
Throttling
,
Title II
,
Twilio
,
Verizon
,
Wireless
,
Wireless Carriers