Only two weeks after T-Mobile introduced its OTT pay-TV bundles, the cable industry has taken it to task, stating that its rebundling of networks for different tiers is not allowed under the carriage deals it inked. T-Mobile's TVision costs $10 per month for 34 networks that included comedy and entertainment but not sports, news or local TV stations. T-Mobile also offered three Live TV tiers, starting at $30 per month. Now, its offerings, priced lower than rivals YouTube TV and Hulu + Live TV, must change.
Variety reports that, "there are two issues with how the TVision bundles are put together." First, the entry-level Vibe package "does not include local TV networks or many basic cable networks," and, second, the networks in the Vibe lineup aren't included in the TVision Live TV options (normally, everything in the 'basic' tier is included in more expensive ones)." The fixes to these problems, notes Variety, "threaten to puncture the main value proposition the company has touted."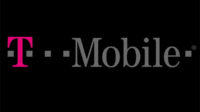 The first sign of trouble came last week when Discovery chair and chief executive David Zaslav, on an earnings call, said, "we were very surprised with how T-Mobile decided that they were going to bundle our networks, particularly because we have a clear agreement where our networks are required to be carried on all their basic tiers." He added that Discovery was in "active discussions" with T-Mobile to resolve the issue.
According to sources, NBCUniversal and ViacomCBS raised similar objections. Another programming partner stated that T-Mobile had "a time period of a few weeks to rectify the situation."
In response, a T-Mobile representative said that the company is "complying with our content agreements, and we are absolutely open to evolving our services to make them even better for consumers," adding that the company wants "to be a great partner to media companies." But, notes Variety, "shifting channels around in the different tiers to accommodate the cable programmers' standard agreements could result in fatter — and pricier — bundles."
On the company's Q3 earnings call, T-Mobile chief executive Mike Sievert acknowledged the issue and stated that if the changes "are great for customers and help us continue to smash customer pain points, we're open-minded." He also "suggested" that the TVision services are not a money-maker but instead "a kind of customer perk designed to drive subscribers to 5G wireless."
"We're in it for the long haul but we're doing it to delight customers, and we're doing it to set up a home broadband business, which is going to be where a big piece of the profit pool is," he said.