UK pay TV company BSkyB will begin offering its Sky Sports content on a per-day basis for people interested in watching a particular event, or in sampling programming on Sky Sports. Customers can pay £9.99 ($15.80) for 24 hours of Sky Sports coverage. "This will mark the first time that consumers will be able to watch BSkyB's premium sports content on a pay-as-you go basis without a pay TV subscription," notes The Hollywood Reporter.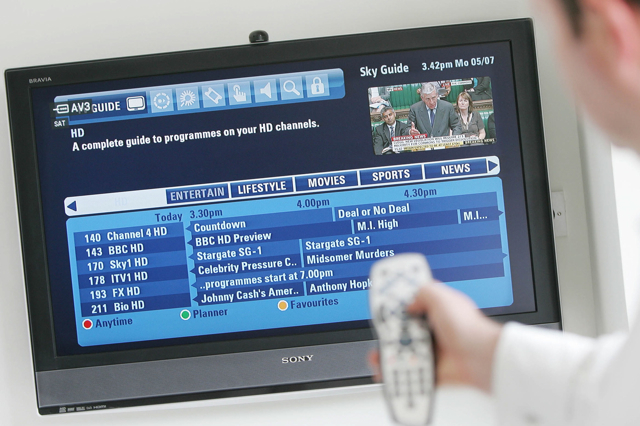 The service will add to the existing Now TV online service that delivers movies. Now TV signed up 25,000 people last quarter, and BSkyB hopes the online service will complement its pay service. The sports programming demands such a high price because BSkyB does not want to encourage cord cutting and hopes to keep its cable premiums high.
The single-day format will help attract people who want to watch a big event or just one day of sports. This means it could attract soccer fans who want to watch Premier League matches, golf fans for the Masters, and racing fans for the Formula One Grand Prix.
"BSkyB has seen growth in new digital and on-demand offers," explains THR. "Its Sky Go service, which allows current BSkyB subscribers to watch content on mobile devices, saw unique users increase 46 percent year-over-year in the fourth quarter to 3.1 million."