Los Angeles-based OTOY, a company that has created software used for visual effects in projects such as "Westworld" and "The Avengers," also launched a blockchain- and cryptocurrency-based rendering platform called RNDR to help other content creators harness the power of thousands of graphics processing units (GPUs). OTOY's strategy is to gather a group of computer owners who can share their GPUs in the cloud in a decentralized way, and thus trade GPU power among members to accomplish data-intense imagery.
VentureBeat reports that in Q2, "OTOY did a beta test survey of 1,200 contributors that supports its conclusion that its global decentralized network of GPUs is powering is the world's largest cloud network of its kind." The network consists of 14,000 GPUs, of which 11,000 are "still compatible with the platform, yielding a combined rendering power of 1.5 million OctaneBench (OB) … a benchmarking utility for Otoy's OctaneRender software."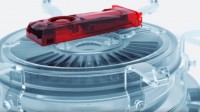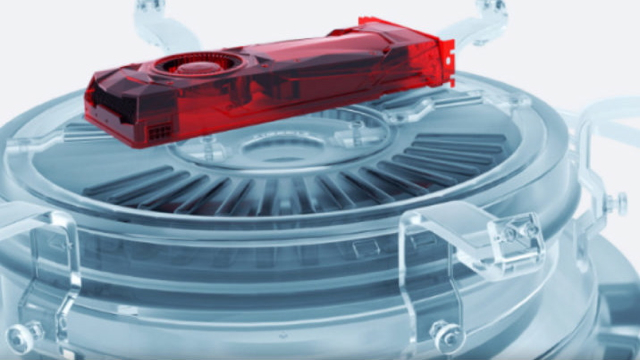 In comparison, "a centralized version of the RNDR service, which launched in 2013 on Amazon G2 instances in partnership with AWS, Autodesk, and later, Google and other major cloud providers, is capacity limited at under 1 million OB."
Producer J.J. Abrams and talent agent Ari Emanuel are two high profile Hollywood figures supporting the project. "We have been working for quite some time now to build the RNDR network and have reached unprecedented levels in cloud computing, putting us at the top with the largest tech companies in the world," said OTOY chief executive Jules Urbach. "Our vision when we first began this journey was to scale and democratize rendering, creating more efficient processes and to reach not only high-power Hollywood studios, but also everyday content creators who might not otherwise have access to this technology."
Orbach added that RNDR can play a crucial role in aiding the advent of AR, VR, holographic rendering and other future entertainment paradigms.
"In one week, we have amassed more GPU rendering power, from small individual users on the RNDR network, than we have ever been able to offer in the five years since we launched OTOY's public cloud services," Orbach said, adding that the group plans to "allow larger mining facilities onto the network, and also offer MESA/MPAA certification guidelines for studio work."
Topics:
Amazon G2
,
Ari Emanuel
,
Augmented Reality
,
Autodesk
,
AWS
,
Blockchain
,
Cloud
,
Cloud Computing
,
Cryptocurrency
,
Google
,
GPU
,
Holographic
,
J.J. Abrams
,
Jules Urbach
,
Los Angeles
,
MESA
,
MPAA
,
OctaneBench
,
OctaneRender
,
OTOY
,
Public Cloud
,
Rendering
,
RNDR
,
The Avengers
,
Virtual Reality
,
Visual Effects
,
Westworld