China's Baidu is racing to meet the March 16 deadline to debut Ernie Bot, which it hopes will be the Eastern equivalent to OpenAI's ChatGPT. Teams have been working around the clock. In addition to programming duties, staff has been reaching out to borrow compute time on high-powered processors that Chinese companies can no longer purchase at their discretion due to U.S. sanctions. Ernie is still being trained ahead of its highly anticipated launch. Baidu intends to roll out its chatbot in stages, first to a limited pool of public users who can provide test feedback, observers say.
As Microsoft's Bing chatbot and Google's Bard, Ernie is not expected to be perfect from the start, and some say the last-minute rush could hint at a rocky debut, as The Wall Street Journal reports "some employees said they haven't had sufficient time to build a well-functioning product." But AI firms are becoming adept at addressing problems in real time.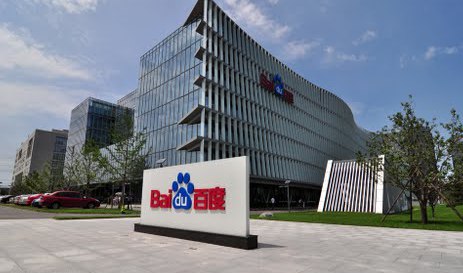 Baidu has indicated it plans to first incorporate the Ernie Bot into its search engine in limited scope, broadening access through the end of the month.
"Baidu is taking a calculated gamble to get ahead of Chinese rivals that have recently announced similar plans," WSJ writes, noting that the company says it has agreements with "more than 400 Chinese companies," enabling Ernie to "gain experience running under different scenarios to help improve its performance."
As the first commercially promising AI out of China, a successful Ernie launch could help catapult Baidu — which WSJ says has "fallen out of investor favor in recent years" — back to the forefront of China's tech leadership, while "failure could lead it to suffer a similar fate as Google, which stuck to its relatively cautious approach to AI until recently, then lost $100 billion in its market capitalization after its AI-powered chatbot search produced factual errors in a demo."
Meanwhile, Wired reports that "China's ChatGPT black market is thriving." Though the app is not blocked there, OpenAI has chosen not to market it in the country, driving curiosity seekers to e-commerce sites like Taobao, where "ChatGPT logins have become a hot commodity," as have virtual foreign phone numbers that can receive verification codes for ChatGPT use.
Prices range from 1-30 RMB ($0.17-$4.28), Wired writes, noting that  Tencent's WeChat has spawned a thriving market for ChatGPT knockoffs — mainly via sub-applications like "ChatGPT Online." On Baidu, which is China's biggest search engine, Wired says "How to use ChatGPT within China" has been "trending for weeks."
Attempting to cash in on public interest, "China's tech giants are launching ChatGPT clones," says CNBC, adding that "Beijing is watching closely."
Related:
Get Ready to Meet the ChatGPT Clones, Wired, 3/10/23
Topics:
Artificial Intelligence
,
Baidu
,
Bard
,
Beijing
,
Beta
,
Bing
,
Black Market
,
Chat
,
Chatbot
,
ChatGPT
,
China
,
E-Commerce
,
Ernie Bot
,
Google
,
Microsoft
,
OpenAI
,
Programming
,
Sanctions
,
Search
,
Search Engine
,
Social Media
,
Taobao
,
Tencent
,
Test
,
WeChat