The 10th Amazon Web Services re:Invent cloud computing conference showcased faster chips, better developer tools, smarter AI and two new automotive initiatives. AWS CEO Adam Selipsky's keynote led with the company's next-generation processor, the Arm-based Graviton3, and culminated with a peek under the hood at AWS Automotive and AWS IoT FleetWise. Collecting data and spotting trends are enterprise priorities, and AWS is doing its part to advance artificial intelligence and machine learning across that matrix in the cloud. "We know your data is on a journey — and all the stops on this journey matter," Selipsky said.
Amazon's main compute environment optimizes for different workloads and is capable of emphasizing performance, memory, or throughput. Center stage at re:Invent was news AWS is opening up previews of the Amazon Elastic Compute Cloud (EC2) environment's upcoming C7g instances, which will be powered by AWS' new Graviton3 processors. The Graviton processors are Arm-based and custom-built by AWS.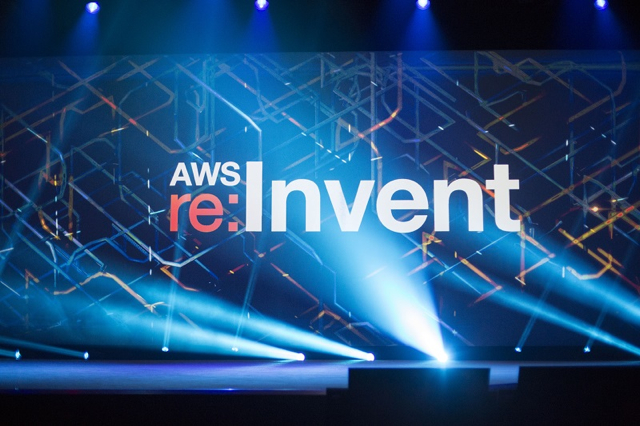 AWS continues to improve generally available technology, introducing M6a instances powered by the third generation of AMD's EPYC processors. "Amazon is working to lower costs by boosting the performance of its hardware," writes VentureBeat of the M6a, which touts a 35 percent improvement over the preceding generation.
AWS also touted new EC2 C5g instances. The C5g platform uses Graviton2 processors with 64-bit Arm Neoverse cores and Nvidia's T4G Tensor Core GPUs, making AWS the first major cloud to feature Arm-based GPU acceleration, Amazon says.
Using G5g instances, game-streaming companies "can run Android games natively on Arm-based instances, encode the rendered graphics, and stream the game over network to a mobile device," reducing development effort and lowering costs-per-stream per hour "by up to 30 percent," AWS says. The platform is also optimized for deep learning applications that require Nvidia GPUs and associated AI libraries.
A synopsis of other highlights from AWS re:Ingnite includes:
Graviton3: AWS promises the Arm-based Graviton3 will be up to 25 percent faster than the Graviton2, with improved machine learning and security. Outfitted with Nvidia T4G Tensor Core GPU, it offers up to 60 percent more energy efficiency.
Private 5G: AWS announced the U.S. preview of Private 5G, "a new managed service that helps enterprises set up and scale private 5G mobile networks in their facilities in days instead of months." Customers specify where they want the location and capacity and AWS supplies the rest, from hardware to SIM cards.
FleetWise and Automotive: AWS FleetWise facilitates data collection, including remote diagnostics, across vehicle fleets, while AWS Automotive is a more wide-ranging initiative that packages several AWS products into a suite. The outlet predicts FleetWise available in 2022 and native to new cars "around 2024."
IoT RoboRunner: This new version of RoboRunner lets users simulate fleets of robots as they work together to complete a job. IoT RoboRunner "relies upon the TaskManager to organize the workflow that can be specified as Lambda functions," TechCrunch notes.
Braket: AWS is improving its quantum cloud computing initiative, announcing the Braket service "can now run quantum algorithms as hybrid jobs. After the software is created using a local simulator, it can be handed off to AWS, which will allocate time on a quantum processor and store the results in an S3 bucket," TechCrunch explains.