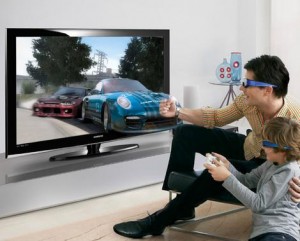 Home Media Magazine reports that in order to evaluate the potential success of 3D in the home, industry insiders are analyzing current 3D trends in movie theaters.
Chris Chinnock, president of Insight Media, indicates more than 100 3D films are currently in production. Chinnock adds that more than 160 were released in theaters between 2008 and 2011 — and an estimated 140-plus, at minimum, will be released between 2012 and 2015. (Insight Media oversees the cross-industry 3D@Home Consortium.)
According to Chinnock, approximately 8,000 screens in the U.S. are 3D-enabled, which may bode well for 3D in the home since most of the theatrical releases will likely get a 3D Blu-ray Disc release. Home Media Magazine reports: "Combine those with an expected 10 3D channels launching this year (25 more in 2012), 100-plus sporting events streaming in 2011 (150-plus in 2012) and 100-plus other 3D events broadcast this year (150-plus in 2012), and 3D in the home has a bright near-term future."
Strategy Analytics forecasts that more than one-third of American homes will purchase a 3D TV in the next three years. The research firm expects 95 million 3D-enabled devices such as gaming units, set-top boxes and PCs will be sold worldwide this year.
If global 3D sales grow 89 percent this year (as predicted by Strategy Analytics), content providers will need to continue releasing fresh content in order to help drive consumer adoption.