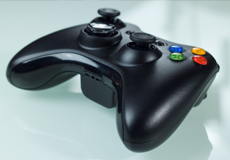 Nintendo introduced autostereoscopic 3D gaming with its 3DS system earlier this year, but it failed to gain significant traction.
In his Forbes Tech column, John Gaudiosi suggests the availability of new top-tier 3D games and a drop in price may help turn that around.
The drop in price may come sooner than expected, now that Sprint's $200 Evo 3D (from HTC) – the first glasses-free 3D phone for the U.S. – is available. Plus, later this summer AT&T will enter the 3D market with its LG Thrill 4G.
"While some have called 3D phones gimmicky, these devices are already commonplace in Asia. And with an influx of new 3D phones entering the market this year, coupled with the Nintendo 3DS, Jim Cameron recently told me that he sees these glasses free devices as being key for the adoption of 3D TVs in the homes."
Gaudiosi's column features several interesting video reports and interviews about the direction of 3D.