Even as standards bodies are at work to define the parameters of 5G, companies and countries are preparing to make the switch. 5G networks, which offer speeds at 10 to 100 times faster than today's 4G LTE networks, will first appear in home broadband, then data-only devices like tablets, and finally smartphones by 2019 or 2020. So far, Korea is at the forefront of the 5G transition, in order to be ready for the 2018 Winter Olympics. China and Europe, which took longer to adopt 4G, are also hoping to take a lead.
Re/code reports that U.S. companies are also now in the race, with Verizon and AT&T both testing 5G this year. AT&T may even offer 5G wireless broadband later in 2016, to "meet its merger-related commitments to expand broadband access to rural and outlying communities that today have DSL or satellite as their only options."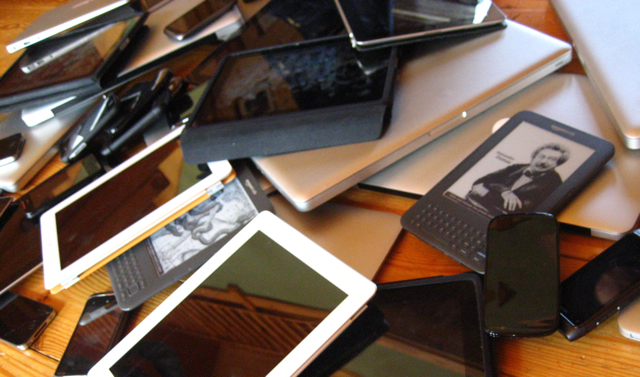 After lab testing in the first half of 2016, with Intel and Ericsson, AT&T will field-test in Austin, for "real-world conditions like rain and wind." Despite much improved speed, 5G, which is based on high-frequency waves is more subject to interference, making those field tests crucial.
Equipment makers are vying for dominance, as Ericsson and Nokia Networks, the current leaders, are offering "technologies that more closely resemble current gear." But newcomers Samsung and Huawei are offering "a more radical hardware overhaul," suggests Re/code.
Some experts are concerned that companies will sell early solutions, much as consumers were sold so-called 4G before LTE technology that standardized 4G networks arrived on the scene. LTE is also getting a speed boost with LTE-Advanced-Plus which, AT&T chief strategy officer John Donovan told Re/code, could be marketed as 5G.
As to which country will be first to employ 5G, the U.S. has mixed chances. Being a leader in 4G makes it less likely. "Those that were behind in the last generation are eager not to repeat the same fate," explains Re/code. "Because of that dynamic, no region of the world has ever been at the lead of successive generations of mobile technology."
On the other hand, because the switch from 4G to 5G most likely will take "a lot of software… those with the latest network approaches, including small cells, are likely to be in a better position to establish a 5G network."
Related:
Gearing Up for the Cloud, AT&T Tells Its Workers: Adapt, or Else, The New York Times, 2/13/16
AT&T's Strategy Is One Part Innovation, One Part Inspiration, The New York Times, 2/13/16
AT&T Trialling 5G, Promises Speeds 10 to 100 Times Faster Than LTE, Ars Technica, 2/15/16
Topics:
2018 Winter Olympics
,
4G
,
4G LTE
,
5G
,
AT&T
,
Broadband
,
China
,
Connectivity
,
DSL
,
Ericsson
,
Europe
,
Huawei
,
Intel
,
John Donovan
,
Korea
,
LTE
,
LTE-Advanced-Plus
,
Mobile
,
Networks
,
Nokia Networks
,
Olympics
,
Samsung
,
Satellite
,
Smartphones
,
Software
,
Tablets
,
Texas
,
Verizon
,
Wireless