Rumors are swirling that Apple is close to reaching an acquisition deal with 3D sensor technology company PrimeSense to the tune of $345 million. But if it is true, the deal has not yet gone through, and PrimeSense's only statement on the matter is vague. If it does happen, however, Apple would potentially be able to use PrimeSense's motion sensing technology for current or future Apple products, including wearable devices.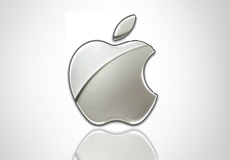 In a statement to The Next Web, a PrimeSense representative wrote that the company is the leading 3D technology in the market and is focused on "building a prosperous company." As for a deal with Apple? "We do not comment on what any of our partners, customers or potential customers are doing and we do not relate to rumors or re-cycled rumors."
The Israeli startup is the company behind Microsoft's original Kinect device, and according to TNW, similar reports of a potential deal came out back in July, "but today's report says that legal issues delayed its completion."
AllThingsD says the value of the deal "would not be a big jump over where investors had recently valued the company" — about $250 million. The site's sources say that the discussions are coming closer to reaching an agreement, but that execs are "hung up on end-game issues like liquidity preferences — in other words, who gets paid first."
Geek Time says that for PrimeSense, a deal with Apple would be "a major win for the company whose situation a year and half ago looked dismal to say the least." When Microsoft chose not to renew its contract with the company for Kinect devices, PrimeSense was forced to lay off many of its employees. Though All Things D reports it received big investments from Silver Lake and other venture capitalists.
But whether the reported deal with Apple is official remains to be seen.
Topics:
3D
,
3D Sensor
,
Acquire
,
Acquisition
,
All Things D
,
Apple
,
Customers
,
Deal
,
Device
,
Geek Time
,
Invest
,
Investment
,
Investor
,
Israel
,
Israeli
,
Kinect
,
layoff
,
liquidity
,
Microsoft
,
Motion
,
motion sensing
,
PrimeSense
,
Sensor
,
Silver Lake
,
Startup
,
The Next Web
,
Value
,
Wearable