"Can you really trust that Apple wants people to spend less time on their phones?" asked Fred Stutzman, founder and chief executive of Freedom, an app designed to limit screen time. Freedom had 770,000 downloads before Apple removed it from the App Store in August, and other app makers have similar stories. According to analysis from The New York Times and app-data firm Sensor Tower, Apple removed or restricted at least 11 of the 17 most downloaded screen time and parental-control apps as well as clamping down on similar but lesser known apps.
"In some cases, Apple forced companies to remove features that allowed parents to control their children's devices or that blocked children's access to certain apps and adult content. In other cases, it simply pulled the apps from its App Store," reports The New York Times.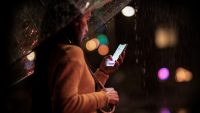 Apple released a statement defending these decisions, indicating that the apps in question violated App Store policies, according to TechCrunch. In part, the statement reads: "We recently removed several parental control apps from the App Store, and we did it for a simple reason: they put users' privacy and security at risk."
Further, Apple explained that the issue lies in the use of mobile device management technologies, which give control and access of a device's user location, camera permissions, and more to a third party, which violates policy.
Even with that explanation, Apple finds itself on the receiving end of various legal complaints. Just last week, "two of the most popular parental-control apps, Kidslox and Qustodio, filed a complaint with the European Union's competition office. Kidslox said business had plummeted since Apple forced changes to its app that made it less useful than Apple's tool. Apple also faces an antitrust complaint in Russia from Kaspersky Lab — a Russian cybersecurity firm that American security officials claim has ties to the Russian government — which said Apple had forced it to remove key features from its parental-control app," reports The New York Times.
As part of her presidential campaign, Senator Elizabeth Warren recently suggested separating Apple and the App Store as part of her proposal to rein in tech giants.
Topics:
Antitrust
,
App Store
,
Apple
,
Apps
,
Elizabeth Warren
,
European Union
,
Fred Stutzman
,
Freedom
,
Government
,
iPhone
,
Kaspersky Lab
,
Kidslox
,
Lawsuit
,
Legal
,
Mobile
,
Parental Controls
,
Privacy
,
Qustodio
,
Russia
,
Screen Time
,
Security
,
Sensor Tower
,
Tim Cook