Last week, Apple introduced the new HomeKit platform that will give iOS 8 users the ability to control their house locks, lights, thermostats and more via their mobile devices. Now, the company is reportedly also building Smart Home hardware that will work with HomeKit. The newly assembled team at Apple may be looking to develop advanced speaker systems or control panels. Apple tried to sell a stereo system before, but the product was not very successful on the market.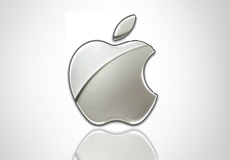 Apple is going forward with the Smart Home hardware, but there are no details about what products are coming or when they will be released. The company is reportedly past the exploratory phase of development. According to 9to5Mac, "Apple believes the home to be an incredibly important and lucrative potential market and that the devices will see 'mainstream' usage."
Apple recently acquired Beats Electronics for more than $3 billion, so it would not be much of a surprise if Apple started developing speakers as part of the Smart Home hardware collection. Previously, the tech giant had developed an iPod Hi-Fi stereo system, but it was unsuccessful due to pricing and competition.
Apple is known for creating software, such as HomeKit, before the device. For example, iTunes came before the iPod. HomeKit may be no exception to this trend. Other devices currently in development at Apple include a revamped Apple TV, the first Apple wearable, and new iPhones and Macs.
Topics:
Apple
,
Apple TV
,
Beats Electronics
,
Development
,
Hardware
,
Home
,
HomeKit
,
House
,
iOS 8
,
iPhone
,
iPod
,
iPod Hi-Fi
,
iTunes
,
Lighting
,
Mobile
,
Music
,
Smart Home
,
Software
,
Stereo
,
Thermostat
,
Wearable