Apple charges app publishers 30 percent of subscription amounts initiated through apps, the same percentage it collects for in-app revenue. Some companies have been working around the charge by not enabling subscriptions through their mobile iOS app or charging consumers more. However, the company is reportedly considering a change to the agreement, but only for subscriptions that are delivered via Apple devices rather than the App Store. Such a revision suggests that only services offered through Apple TV would likely be exempt from the 30 percent fee.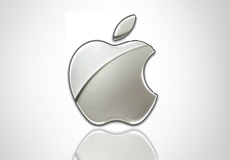 "The tech giant's policy on this front has long been a point of discontent for media companies and arguably has complicated mobile-subscription services," reports Variety.
"For example, Netflix offers no in-app subscriptions via its mobile iOS app; instead, customers must visit the Netflix website in their browser to sign up, and then go back to the app to start using the service. Spotify, on the other hand, has decided to pass on the fee to consumers, charging them $13 per month if they sign up through the company's iOS app but only $10 per month for browser-based sign-ups."
Hulu is one of the few companies to offer signups via the iOS app for the same amount offered on the website, since it balances the loss with the advertising revenue it generates with more subscribers. However, Hulu is reportedly considering a reduction in the amount of ads it runs (in addition to removing the "Plus" from its name).
Apple may change its rules as it readies its own music subscription service, likely to be announced during this week's Worldwide Developers Conference.
"Regulators have been looking at the upcoming service for months if Apple charges direct competitors a premium for access to its platform, according to industry speculation. Industry insiders have been playing close attention to a possible regulatory review of Apple's upcoming service ever since Apple bought Beats for $3 billion last year," notes Variety.
Topics:
Acquisition
,
Advertising
,
App Store
,
Apple
,
Apple TV
,
Apps
,
Beats
,
Browser
,
Business Model
,
Developers
,
Hulu
,
iOS
,
iTunes
,
Mobile
,
Movies
,
Music
,
Netflix
,
Publishers
,
Regulators
,
Revenue
,
San Francisco
,
Spotify
,
Streaming
,
Subscribers
,
Subscription
,
TV Shows
,
Video
,
WWDC