Amazon Web Services, Amazon's powerful cloud-computing network, has been a leader in moving massive amounts of data from customers' data centers into the cloud, posting more than $12 billion in revenue in 2016. Now, Amazon is proposing a surprisingly low-tech way of moving that data from customers' data centers: trucks. At its annual customer conference in Las Vegas, Amazon unveiled a big rig with a 45-foot shipping container, dubbed Snowmobile, that holds 100 petabytes of data (a petabyte equals about 1 million gigabytes).
The Wall Street Journal reports that Amazon has chosen this solution due to the massive increase in data that companies want to move to the cloud, and the realization that this was the most efficient way to move the data.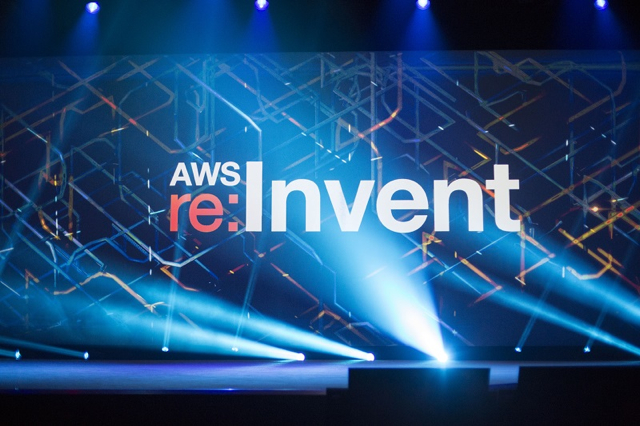 "When we started AWS [in 2006], the notion of an exabyte of data just seemed completely out there," said AWS chief executive Andy Jassy, who declined to reveal the cost of each Snowmobile. "Today, an exabyte of data is much more common." An exabyte, the next step above a petabyte, is "equivalent to about 250 million DVDs or one trillion books of 400 pages each."
With high-speed Internet, says Amazon, it would take about 26 years to move an exabyte from a customer's on-site storage to its cloud. Ten Snowmobiles will reduce that to "a little less than six months," a big improvement but hardly speedy. Snowmobiles, which are already in use, cost "half a cent per gigabyte per month of use, or about $500,000 a month to use its full capacity."
The impetus to build Snowmobile came after Amazon debuted the data-transfer appliance Snowball (which the company just upgraded to handle 100 terabytes). Customers took to it, but wanted to move petabytes or even exabytes of data and Snowball couldn't handle it. "The first thing we thought was, 'We're going to need a bigger box', " said Jassy.
Many corporations currently combine use of their own data centers and the public cloud, a paradigm dubbed "hybrid cloud." "Most enterprises are going to operate in hybrid mode for many years to come," said Jassy. To accommodate that, Amazon partnered with VMware to allow its customers to combine the two offerings. The response, says VMware chief executive Pat Gelsinger, has been "overwhelming."
Also introduced at its conference was Amazon's Rekognition, an artificial intelligence service designed to "let software developers write programs that detect the number of people in a photo, spot their gender and identify objects" as well as match faces.
Amazon Polly, available in 27 languages, converts text to speech, with features such as enabling written shorthand (such as F for Fahrenheit) to be spoken in full. The new Amazon LEX, which understands spoken input and allows developers to build software that answers questions, "affords access to the Alexa artificial-intelligence service that runs on the company's Echo device."
Topics:
AI
,
Alexa
,
Amazon
,
Amazon Echo
,
Amazon Lex
,
Amazon Polly
,
Amazon Web Services
,
Andy Jassy
,
Artificial Intelligence
,
AWS
,
Cloud
,
Cloud Computing
,
Data Centers
,
Data Transfer
,
Developers
,
Echo
,
Facial Recognition
,
Hybrid Cloud
,
Internet
,
Las Vegas
,
Pat Gelsinger
,
Public Cloud
,
Rekognition
,
Snowball
,
Snowmobile
,
Software
,
VMware