Amazon Studios, the film and TV production arm of Amazon.com, announced this week that it plans to shoot all of its original series next year in 4K Ultra HD. Amazon plans to debut five new comedy and drama pilots in 2014, from producers and performers such as Chris Carter, Roman Coppola, Jason Schwartzman, Michael Strahan and others. Viewers will help determine which pilots should be produced as exclusive series on Prime Instant Video and LOVEFiLM in the UK.
"4K is the latest and most advanced in high definition video, utilizing displays with an aspect ratio of at least 16:9 and capable of showcasing video at a resolution of 3,840 x 2,160 pixels or 8.3 million pixels — that's four times the number of pixels as standard full HD," notes the press release. "4K means customers can enjoy their favorite movies and TV shows with unprecedented picture clarity — details are sharper with smoother lines so that even up-close images seem clearer and more realistic."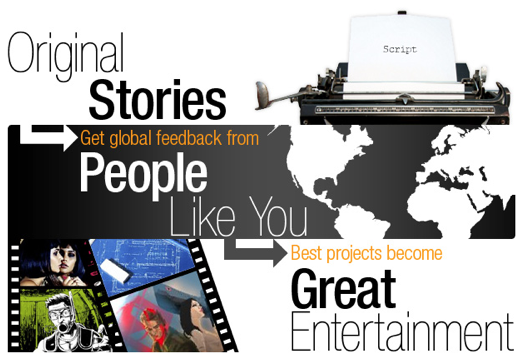 "As a premium original content creator, we're excited about 4K and the future of Ultra HD technology, particularly as we move into drama series next year," said Roy Price, director of Amazon Studios. "All of the pilots and series we produce next year will be shot in 4K. That includes our first ever drama series that we will greenlight next year — we think customers are going to love watching these series in the highest resolution ever available to consumers and we can't wait to deliver it."
Amazon has also launched a 4K Ultra HDTV Guide to walk consumers through the differences between 4K and regular high definition. The guide features an HD pixel comparison chart, a graph that illustrates resolution distinctions, relevant terminology and more.
"Customers will also find Amazon's selection of the latest models of 4K TVs and 4K compatible receivers and Blu-ray players," explains the release.
Topics:
4K
,
Amazon
,
Blu-ray
,
Carter
,
Clarity
,
Clear
,
Comedy
,
Content
,
Coppola
,
Definition
,
Display
,
Drama
,
Film
,
Guide
,
HD
,
HDTV
,
Hi-Def
,
Instant
,
Lovefilm
,
Movie
,
Original
,
Pilot
,
Pixel
,
Price
,
Prime
,
produce
,
Production
,
Program
,
Real
,
Realistic
,
Resolution
,
Schwartzman
,
Series
,
Sharp
,
Show
,
Sitcom
,
Smooth
,
Stream
,
Streaming
,
Studios
,
Subscribe
,
Television
,
TV
,
UHD
,
UK
,
Ultra HD
,
Video