As expected, Amazon has launched Prime Music featuring more than one million songs and hundreds of playlists. The new service offers unlimited streaming without ads or restrictions. It is free to Amazon Prime members and could potentially help attract new subscribers (those who are interested can sign up for a free 30-day trial). Prime members can also listen to downloaded music offline on their Kindle Fire, HDX, iOS, Android and Mac/PC devices via Amazon's Cloud Player.
According to the promotional video, "Prime Music has unlimited offline playback, so you aren't tied to your Wi-Fi."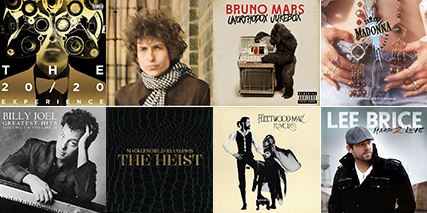 The playlists are currently categorized under 17 genres of music. Examples include "Cocktail Party Jazz," "Classic Rock for Runners" and "Pop to Make You Feel Better." The service also includes personalized recommendations.
"Note that while a million songs sounds like a lot, Spotify currently has 20 million songs and Deezer has 30 million," reports Engadget. "In addition, the site doesn't seem to carry much new music yet, with quite a few songs in the Billboard Top 100 missing. Still, given other Prime perks like free shipping, streaming and the lending library, it might be enough."
Topics:
Ad-Free
,
Advertising
,
Amazon
,
Amazon Prime
,
Android
,
Artist
,
Band
,
Billboard
,
Cloud
,
Deezer
,
Download
,
Free
,
Genre
,
HDX
,
iOS
,
Kindle
,
Kindle Fire
,
Lending
,
Library
,
Mac
,
Member
,
Music
,
Offline
,
PC
,
Player
,
Playlists
,
Prime
,
Prime Music
,
Recommendation
,
Shipping
,
Song
,
Spotify
,
Stream
,
Streaming
,
Subscriber
,
Subscription
,
Track
,
Wi-Fi