Virtual reality made a strong showing at CES 2018 in Las Vegas last week. Among those highlighting products were Facebook, which promoted new features in its $200 upcoming Oculus Go, a Google/Lenovo designed headset that will sell for half the price of an iPhone, and HTC, which will debut a new-gen Vive headset with more robust graphics. All of this, however, is a prelude to what many companies are planning: an entrance into augmented reality. One of those companies is Amazon, which sources say is exploring AR headset technologies.
Bloomberg reports that the new VR gear shown at CES 2018 is "cheaper, lighter and less likely to require tethering to a smartphone or computer," which "could help popularize VR technology … [but] also gives companies something to sell while they figure out augmented reality."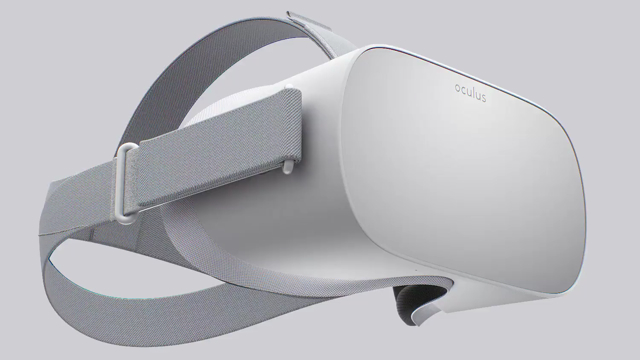 Augmented reality, it adds, is "widely believed to have more mass-market appeal than virtual reality," since it "lays digital information over the real world, offering countless potential consumer and commercial applications."
CES 2018 was a hive of activity for companies moving into AR, as "representatives from major players like Apple, Facebook, and Google met with suppliers that make the nuts and bolts required to power AR glasses," say sources. Other companies that reportedly "met with potential partners" include Snap and China's Xiaomi, while "behind the scenes, Samsung and LG have already placed small orders of AR components to start prototyping devices."
"Almost everyone is preparing an AR product," said AR tech company Lumus head Ari Grobman. "Some will lead; others will be in a position to follow right away."
Flex's consumer electronics group president Mike Dennison notes that "the research expended so far on virtual reality will inform companies' AR efforts," even as "producing a viable AR device is taking longer than his partners anticipated."
Google VR/AR unit head Clay Bavor reports that, "several technological breakthroughs will be required to miniaturize the display and optics," an opinion seconded by Samsung Next Ventures executive Brendon Kim who believes that, "the technology, including optics, isn't ready for prime time."
Apple, meanwhile, intends to "have technology ready by the end 2019," and Grobman says "its rivals probably won't be far behind." "It's going to be a battle of the platforms," he said.
Topics:
Amazon
,
Apple
,
AR Glasses
,
AR Headset
,
Ari Grobman
,
Augmented Reality
,
Brendon Kim
,
CES 2018
,
Clay Bavor
,
Facebook
,
Flex
,
Google
,
HTC Vive
,
Las Vegas
,
Lenovo
,
LG
,
Lumus
,
Mike Dennison
,
Oculus Go
,
Optics
,
PC
,
Samsung
,
Samsung Next Ventures
,
Smartphone
,
Snap Inc.
,
Virtual Reality
,
VR Headset
,
Xiaomi