During CES 2016, representatives from Amazon, Google, Intel and NASA discussed the future of air traffic control in regards to drones. Both Google and Amazon are developing drones that they hope will eventually deliver packages to their online customers, but the companies differ on how to regulate the drones' flights. Google favors a system in which drones report their flight to a centralized coordination facility before takeoff. Amazon, on the other hand, wants less emphasis on a central command center.
Google's plan closely resembles the air traffic control system that exists today for piloted aircraft. Currently, pilots file flight plans ahead of time and with approval from air traffic control, they can take off. Google wants to build an automated version of this system to speed up the process for drones, reports TechCrunch.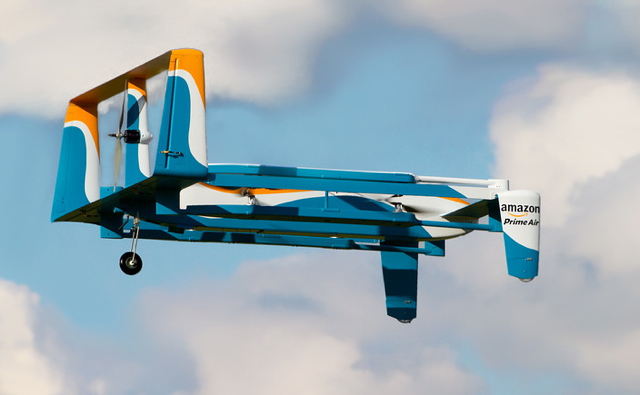 If there are any changes during the flight, the drone should be able to handle it and report it to the control system. Google's plan emphasizes that the drone needs to be fully functional without connection to the operators' and FAA's servers.
Amazon's plan is even less reliant on a central control center. Instead, the company wants to focus on in-flight sense-and-avoid technology to help the drone navigate the skies. Amazon is concerned that a control center might not be able to respond quickly enough to birds, kites and other low-flying apparatuses that might interfere with the flight path.
Both companies agree that they don't want to be tied down by regulation from the start. They are working with NASA and the FAA to develop an Unmanned Aircraft System Traffic Management (UTM) project. The project, which would help establish a drone traffic system, won't be completed until 2019.