Amazon is recruiting comedians, radio producers, engineers, marketers and lawyers for almost 100 positions in the company's growing Audible division. Audible currently offers more than 250,000 audiobooks and plays, but the new hires suggest that Amazon is investing in more original programming. Prominent comedians like Maria Bamford and Jonathan Katz, as well as producers from NPR, WNYC and the radio show "Fresh Air," have already joined the Audible team.
Amazon hopes to replicate the success of original programming on its video streaming service, Amazon Prime. Shows like "Transparent" and "Mozart in the Jungle" not only won a few Golden Globes, but also helped attract new customers to Amazon's delivery and video streaming service. Over the past few years, Amazon has redefined itself as not only an online retailer, but a major player in entertainment.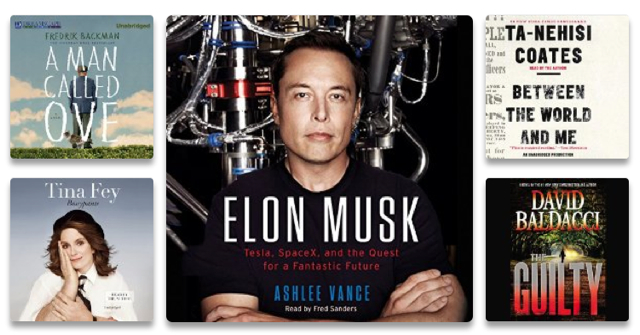 More audio programming may also benefit another part of the Amazon business — Echo sales — according to Bloomberg. Amazon sells a voice-activated speaker that plays customized news programming from NPR and BBC. The smart device can also answer questions and play music and audiobooks.
Customers can purchase audiobooks and plays individually through Audible, or they can buy a subscription for $15 per month. Amazon hasn't confirmed exactly what type of new programming it is hoping to produce, but comedians Bamford and Katz confirmed that they are recording episodes of "Bedtime Stories," a show about comical reimagining's of classic fairy tales. The hires from NPR, WNYC, and others also suggest some radio-style shows may be coming to Audible.
Topics:
Amazon
,
Amazon Echo
,
Amazon Prime
,
Audible
,
Audio
,
Audiobook
,
BBC
,
Bedtime Stories
,
Engineer
,
Entertainment
,
Fresh Air
,
Golden Globes
,
Jonathan Katz
,
Maria Bamford
,
NPR
,
Original Programming
,
Podcast
,
Podcast Producers
,
Radio
,
Radio Producers
,
Radio Shows
,
Subscription Service
,
Video
,
Video Streaming
,
WNYC