Alphabet revealed Q4 operating income of $9.3 billion, well short of a "consensus projection" of $9.9 billion. FactSet reported that this is the ninth out of 10 quarters that the company missed projections on that metric. Its Q4 revenue, $46.1 billion, also fell short of analyst expectations of $46.9 billion. In after-hours trading, shares dropped 4.7 percent, but were up 11 percent for the year by Monday's end. The news wasn't all grim: for the first time, Alphabet revealed growth numbers for YouTube and cloud computing.
The Wall Street Journal reports that Google's "growth increasingly depends on newer areas like digital video powerhouse YouTube and bets in less flashy areas like cloud storage." According to Alphabet, "YouTube exceeded $15 billion in annual revenue in 2019 … [which] suggests that [it] pulls in less than $8 a year from each of its 2 billion users." The cloud sector is "on track for $10 billion in revenue this year."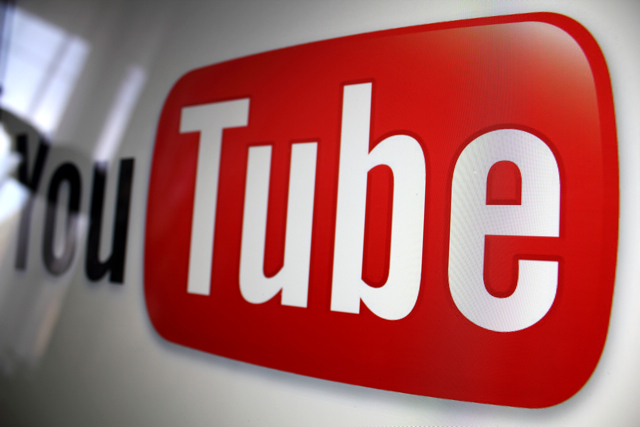 Alphabet's disclosure of these numbers is a shift in strategy for a company that once held these numbers close to the vest. The earnings report, adds WSJ, is "Alphabet's first since Sundar Pichai was promoted to chief executive in December, succeeding Google co-founders Sergey Brin and Larry Page." Google's search unit brought in $27.2 billion in Q4.
Some analysts, such as Goldman Sach's Heather Bellini, were thrilled. "I think this is the best Alphabet call I've been on," she said. In the call with investors, Pichai also hinted "that he expected some of what Alphabet calls its 'other bets,' which include its self-driving car division, to take on outside investors soon."
WSJ also notes that, "despite any slowdown in overall growth … Alphabet last month became only the third U.S. company to close above $1 trillion in market value." Its less-than-stellar Q4 earnings also set it apart from other Big Tech companies that enjoyed strong earnings.
According to Variety, Pichai stated that, "YouTube Music and YouTube Premium together have more than 20 million paying subscribers, and YouTube TV … has more than 2 million subscribers in the U.S," adding that the YouTube subscriber base "gave the video platform a $3 billion annual run rate as of the fourth quarter of 2019 for subscriptions and other non-advertising related revenue."
At 22 million paid subscribers, this sector represents "just 1 percent of YouTube's total 2 billion monthly visitors." Pichai said that the YouTube subscription business is still "early days" and that Alphabet sees "significantly more room" to grow YouTube's overall revenue. Alphabet/Google chief financial officer Ruth Porat added that Alphabet is, "making the sizable investment to build it out, taking the long-term view here." In Q4, "YouTube advertising sales were $4.72 billion, a 31 percent year-over-year increase."
YouTube TV, which costs $50 per month and is only available now in the U.S., offers 70 live channels including local stations and cloud DVR.
Topics:
Advertising
,
Alphabet
,
Big Tech
,
Cloud Computing
,
Cloud Storage
,
DVR
,
FactSet
,
Goldman Sachs
,
Google
,
Heather Bellini
,
Investor
,
Larry Page
,
Music
,
Paid Subscription
,
Ruth Porat
,
Search Engine
,
Self-Driving Car
,
Sergey Brin
,
Subscription
,
Sundar Pichai
,
Video
,
YouTube
,
YouTube Music
,
YouTube Premium
,
YouTube TV