Live TV streaming service Aereo launches in Boston today, with plans to launch in the Atlanta area next month. The controversial service, which started in New York City, is scheduled to expand to 22 markets by the end of this year. The Atlanta launch will reach 55 counties across Georgia, Alabama and North Carolina. Additionally, Aereo has announced a simplified pricing structure that eliminates the previous $1 daily and $80 annual plans.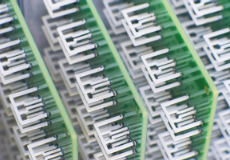 "The base plan, which includes unlimited streaming and 20 hours of DVR storage, will remain unchanged at $8 per month, but the $12 monthly tariff will include 60 hours of storage, compared to the 40 hours Aereo previously offered," reports Engadget.
According to the Aereo press release: "All new Aereo consumers will receive their first month of membership for free, with full-featured functionality, allowing consumers to record and watch live TV or save recordings for later viewing. There is no commitment and consumers may cancel at any time during the free month. The new pricing plan will go into effect on May 15."
"With our new pricing structure, consumers begin with one base plan and then have the ability to upgrade their membership to triple their DVR storage capacity," explains Chet Kanojia, Aereo CEO and founder. "We want to make it simple and easy for consumers to access our technology and we believe this updated pricing plan accomplishes just that."
Aereo is supported on iOS, Chrome, Internet Explorer 9, Firefox, Safari, Opera, Apple TV and Roku devices. The Engadget post includes a 1-minute video promo.
As previously reported on ETCentric, broadcasters have been battling the Barry Diller-backed startup, claiming the model infringes on copyright, since the programming is redistributed without permission.