Adobe is plunging into the world of generative AI with Adobe Sensei GenAI, designed to leverage multiple large language models across the Adobe Experience Cloud and the real-time data management framework known as the Adobe Experience Platform. Adobe Firefly is the company's new suite of creative generative AI models for the cloud. Its first two products are a text-to-image generator and an effects generator for typeface. Adobe is touting its image-creator as "designed to generate content safe for commercial use" in that the AI model was trained only on licensed or out-of-copyright work and shouldn't expose users to liability.
Adobe's first model is "trained on Adobe Stock images, openly licensed content and public domain content," Adobe explained in a Firefly press release. "Adobe Stock's hundreds of millions of professional-grade, licensed images are among the highest quality in the market and help ensure Adobe Firefly won't generate content based on other people's or brands' IP," the company added.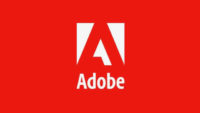 Adobe plans to pay artists for contributions to the training data, according to Alexandru Costin, VP of generative AI and Sensei at Adobe, reports The Verge.
"That won't happen at launch, but the plan is to develop some sort of 'compensation strategy' before the system comes out of beta. 'We're exploring multiple options,' Costin said," per The Verge. Additionally, Adobe's models will "prioritize countering potential harmful bias," the company said, alluding to patterns artificial intelligence has sometimes demonstrated when it comes to race, gender and age.
Adobe is launching Firefly in beta, and will initially make it available only through a website, writes The Verge, noting that "eventually, Adobe plans to tightly integrate generative AI tools with its suite of creative apps, like Photoshop, Illustrator, and Premiere."
The Verge reports on "a planned Photoshop feature that may prove to be controversial: Adobe wants to let artists train the system on their own work so that it can assist them by generating content in the artist's personal style." Adobe is investigating ways to prevent that tool from being trained to imitate the work of other artists.
Images created using Firefly will contain metadata indicating they're "partially — or wholly — AI-generated," writes TechCrunch, adding, "that's a practical consideration as well as a legal one; artists on platforms such as ArtStation have staged protests to voice their discontent with the torrent of new AI-generated art, while China recently became the first country to ban AI-generated media without watermarks."
Adobe also unveiled the first set of Sensei GenAI services for the company's Experience Manager, Journey Optimizer, Customer Journey Analytics, and Real-Time Customer Data Platform, "powering use cases from content personalization and editing, to marketing copy generation and conversational experiences" and "customer journey management," the company said in a Sensei GenAI press release.