Adobe is purchasing cloud-based video collaboration platform Frame.io for $1.275 billion in a deal expected to close in Q4 2021, which ends in late November. Frame.io co-founder and chief executive Emery Wells and co-founder John Traver will join Adobe, with Wells leading the Frame.io team and reporting to Adobe chief product officer Scott Belsky, who is also executive vice president of Adobe Creative Cloud. Adobe will integrate the company's review-and-approval functionality with Premiere Pro, After Effects, Photoshop, Illustrator and "other Adobe Creative Cloud applications."
Variety reports that New York-based Frame.io raised about $90 million from FirstMark, Shasta Ventures, Accel, Insight Partners, SignalFire and other investors. Its customers include HBO, Netflix, BuzzFeed, Activision Blizzard, Vice Media, FOX Sports and MasterClass.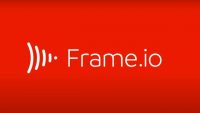 "We've entered a new era of connected creativity that is deeply collaborative, and we imagine a world where everyone can participate in the creative process," said Belsky, who noted that, "adding Frame.io's cloud-native workflow capabilities [will] make the creative process more collaborative, productive, and efficient to further unleash creativity for all."
CNBC reports that Adobe "previously bolstered Creative Cloud with acquisitions such as the stock-content marketplace Fotolia and social-media site Behance." In its most recent quarter, Creative Cloud accounted for 60 percent of Adobe's revenue, which was up about 24 percent year-over-year. Adobe raised the price of Creative Cloud and also aims to add subscribers.
The Verge reports that, according to Bloomberg, "Adobe says it tried to create its own collaboration software … but settled on buying Frame.io because some customers were already using it in their workflows." It notes that Frame.io's review-and-approval process is "asynchronous and on the web, Google Workspace-style."
It also "offers integrations with popular video editing software like Adobe's Premiere Pro, Apple's Final Cut Pro, and Avid Media Composer." Under Adobe ownership, Frame.io, which "will operate independently until Adobe's deal closes," will continue to support Final Cut Pro, Avid and DaVinci Resolve.
A limited Frame.io version can currently be used for free, with deals for $15 per month, $25 per month or a customized package. It's unclear how Adobe will handle existing subscriptions going forward, even as it moves to integrate it into Creative Cloud.
Frame.io, founded in 2015 and launched in March 2016, currently has 1+ million users.
Related:
Adobe to Acquire Frame.io, Adobe Newsroom, 8/19/21
Topics:
Accel
,
Activision Blizzard
,
Adobe
,
Adobe Creative Cloud
,
After Effects
,
Apple
,
Avid Media Composer
,
Behance
,
BuzzFeed
,
Cloud
,
DaVinci Resolve
,
Emery Wells
,
Final Cut Pro
,
FirstMark
,
Fotolia
,
FOX Sports
,
Frame.io
,
HBO
,
Illustrator
,
Insight Partners
,
John Traver
,
MasterClass
,
Netflix
,
Photoshop
,
Premiere Pro
,
Scott Belsky
,
Shasta Ventures
,
SignalFire
,
Vice Media
,
Video