While this year's TV Upfronts were packed with celebrity appearances and musical performances, the focus had clearly shifted from scheduling to content that could be watched anytime and anywhere and the technologies that facilitate ad insertions and brand messaging opportunities. In addition to changing viewer habits, streaming and binge watching have resulted in new priorities for program services, now focused on libraries that amount to inventory by the ton, according to reports from the television industry's annual New York pitch event for advertisers.
The very fact of having live events was a big change after two years of remote presentations due to the COVID-19 pandemic. Last week, companies including Comcast's NBCUniversal, Warner Bros. Discovery, Paramount Global, Disney and Fox Corp. gathered attendees in-person at venues ranging from Carnegie Hall to the Hulu Theater at Madison Square Garden.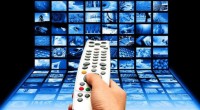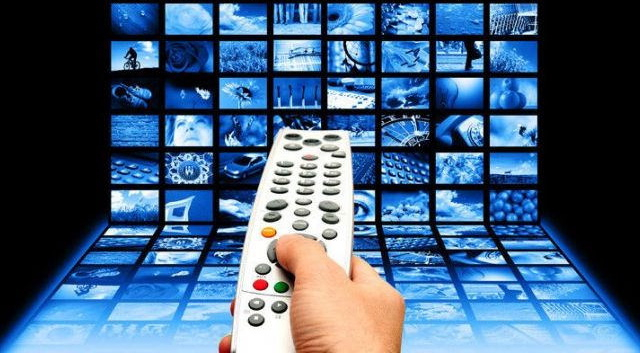 Worth noting, per The Wall Street Journal, was the fact that Alphabet's YouTube scheduled its presentation during Upfronts week "instead of its previous time slot during the earlier NewFronts, where tech companies pitch to advertisers."
Variety says that "Madison Avenue's new demands have prompted the networks to talk more about impressions and algorithms, and less about their actual programming," concluding "the availability of the categories seemed more important than the programing that filled them." Variety wasn't the only outlet to question how many standout shows can be named from any particular network this year.
The reason for the shift, Variety writes, is that "as TV's once gigantic time-and-date audiences splinter among dozens of new-tech viewing opportunities, the crowds that watch shows at any one moment have gotten smaller," forcing advertisers "to stitch together groups of consumers a little at a time." The result is that "rather than attach themselves to particular programs, advertisers are trying to connect with their consumers by identifying types."
In other words, television advertising is adopting the programmatic approach that has dominated online advertising for the past decade. Since programmatic advertising is all about the data on potential customers — their buying habits, how to find them — the quality of the data is key, as is measurement, and Variety explores how iSpot.tv is nipping at Nielsen's heels.
That being said, "there are good reasons for advertisers to sink their hooks into one show or another," Variety writes, citing the cleverness of ABC's "Black–ish" in weaving different products into the comedy over the life of the program by including a lead character that worked in an ad agency. "That nuance allowed writers and producers to depict characters working on assignments for General Motors, State Farm and Microsoft, among others, without seeming like they were forcing ad messages into the plot," Variety notes.
Virtual product placement technology from Peacock and Amazon practically automates that premise, inserting brands "without having to worry about dovetailing with a particular plot or storyline," according to Variety (which also shares the "Best, Worst and Weirdest Moments of Upfronts Week 2022").
Related:
What We Learned About TV During Its Biggest Week, The New York Times, 5/20/22
Topics:
ABC
,
Advertisers
,
Advertising
,
Algorithms
,
Alphabet
,
Amazon
,
Binge Watching
,
Black-ish
,
Comcast
,
COVID-19
,
Disney
,
FOX
,
General Motors
,
iSpot.tv
,
Microsoft
,
NBCUniversal
,
New York City
,
NewFronts
,
Nielsen
,
Paramount Global
,
Peacock
,
Programmatic TV
,
State Farm
,
Streaming
,
Television
,
TV Upfronts
,
Warner Bros. Discovery
,
YouTube