Kenyan actress Lupita Nyong'o, currently generating buzz for her performance in "12 Years a Slave," is the only actress who is campaigning for an Oscar through social media engagement this year. Nyong'o has gained a significant number of followers on Twitter and photo-sharing site Instagram. She has been actively linking photos of herself in magazines and retweeting mentions of her appearances on both sites, which has helped her gain publicity during the ramp-up to this weekend's Academy Awards.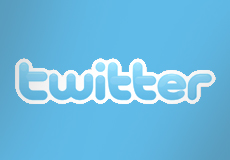 According to The Wall Street Journal, Lara Cohen, head of TV and film talent at Twitter, said, "She's using it to put herself on the map." While numerous Oscar nominated actors are active on Twitter, such as Leonardo DiCaprio with 9 million followers, and Jonah Hill with 4 million followers, Nyong'o is the only person in the supporting-actress category with a verified public Twitter account.
In the Oscars supporting actress category, Nyong'o has become the number two most talked about actress on Twitter, right below Jennifer Lawrence.
"The actress, who was born in Mexico and grew up in Kenya, studied drama at Yale and had appeared in a Kenyan TV show called 'Shuga.' But she had never made a film before," reports WSJ.
In Nyong'o's breakout role as a field slave named Patsey in Steve McQueen's "12 Years a Slave" she delivers a powerful performance. Nyong'o started gaining even more attention when she was photographed in a white Prada gown at the Toronto International Film Festival. After appearing on the red carpet at the Golden Globes wearing a crimson Ralph Lauren column dress, the actress was mentioned 44,000 times on Twitter, and gained 5,000 new followers.
Since then, Nyong'o has been on the cover of New York Magazine, modeled in an advertising campaign for Miu Miu, and appeared on the cover of Vanity Fair's March Hollywood Issue. "When it comes to ginning up red-carpet excitement, 'nobody has had this kind of a run in a really long time,' says Sasha Charnin Morrison, fashion director at Us Weekly magazine."
While Nyong'o's quick fame is impressive, it is unclear whether a following on social media will affect Academy votes.
Topics:
Academy
,
Actress
,
Drama
,
Festival
,
Film
,
Followers
,
Golden Globes
,
Hill
,
Instagram
,
Kenya
,
Lawrence
,
Magazine
,
McQueen
,
Mexico
,
Miu Miu
,
Morrison
,
New York
,
Nyong'o
,
Oscar
,
Patsey
,
Performance
,
Photo
,
Prada
,
Ralph Lauren
,
Red Carpet
,
Retweet
,
Share
,
Sharing
,
Show
,
Shuga
,
Slave
,
Social
,
Toronto
,
TV
,
Tweet
,
Twitter
,
Us Weekly
,
Vanity Fair
,
Yale